The Biography of Charles F. Robinson
The Biography of Charles F. Robinson
Dr. Charles F. Robinson was named interim chancellor of the University of Arkansas flagship campus on August 16, 2021. In this role, he leads the university's land-grant mission to provide opportunity and transform lives through education, research, and service.
Robinson has served on the University of Arkansas campus for more than 20 years, beginning as an assistant professor of history in 1999. In that time, he has successively been promoted to positions of increasing leadership and responsibility, including director of the African and African American Studies Program, vice provost for diversity and vice chancellor for Student Affairs. Most recently, Robinson served as provost and executive vice chancellor for Academic and Student Affairs. In this role, he enhanced communication and coordination of the university's academic and student affairs endeavors in order to support a more holistic approach to student success on campus.
Throughout his tenure at the University of Arkansas, Robinson has consistently led institutional progress in diversity recruitment, student success, and retention and graduation efforts, while articulating new academic initiatives and development goals to better serve campus and meet the needs of students.
As vice provost for diversity, Robinson established a number of programs focused on making the U of A more accessible for Arkansas students. These include the College Access Initiative, a college readiness outreach program serving underrepresented students and under-resourced schools statewide, as well as the ACT Academy, designed to help students prepare for college entrance exams and academic success. Robinson also led the creation of Razorback Bridge Outreach, a student recruitment, scholarship and retention program reaching underrepresented students.
As vice chancellor for Student Affairs, Robinson pioneered a major restructuring of the Division of Student Affairs, better positioning the unit to focus on student success. Robinson led the main capital campaign initiative for Advance Arkansas – a $10 million scholarship effort for first-generation, low-income Arkansans. Additionally, he fostered the creation of the first summer bridge program at the university and established a new line of residential student scholarships aimed at supporting Arkansas students living in campus housing.
Under his leadership, the university constructed Adohi Hall, a $79 million campus project that is the only residence hall in the United States to use cross-laminated timber, a construction process that reduces environmental impact. Robinson also oversaw a $22 million expansion of Pat Walker Health Center and led strategic planning for the university's Student Success Center, a 71,000 square foot facility focused on increasing access to services on campus for all students. Each innovation has helped to better position the university to serve students during a time of record enrollment.
Robinson's research and teaching focuses on southern history and race relations, African American studies, sexuality in history and Civil Rights, among other topics. He has earned many awards for his teaching, including the Fulbright College Master Teacher Award, Arkansas Student Alumni Board Teacher of the Year, and an induction into the university's Teaching Academy.
Robinson holds a bachelor's degree in history from the University of Houston, a master's degree in history from Rice University, and a doctorate in history from the University of Houston. He has authored numerous books, including Remembrances in Black: Personal Perspectives of the African American Experience at the University of Arkansas, Dangerous Liaisons: Sex and Love in the Segregated South and Forsaking All Others: A True Story of Interracial Sex and Revenge in the 1880s South.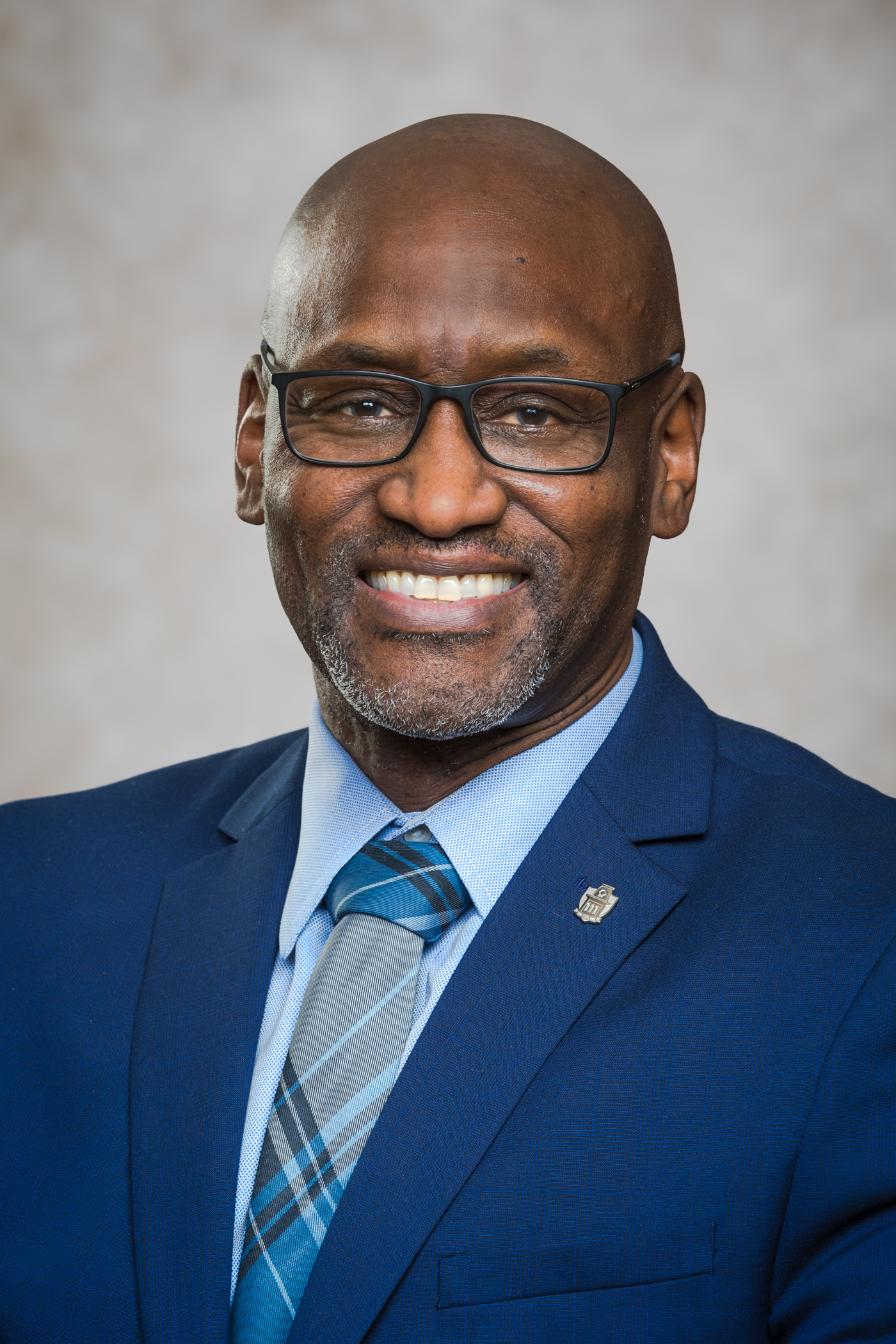 Charles F. Robinson