Any educational institution that does not strive to reflect the complexity and diversity of our state, nation, and the world, is failing its students and failing its faculty.
View from the Flagship
There will be changes coming to campus later this year as Act 562 and Act 859 become law and are implemented.
Whether it's the Walton Family supporting Crystal Bridges or Wallace and Jama Fowler supporting the Arkansas State University's Fowler Center, there is a tradition in Arkansas of supporting the arts.
Providing a safe and secure environment for students, faculty, staff and campus visitors is vitally important to the University of Arkansas. It's our highest priority.
Get to Know Joe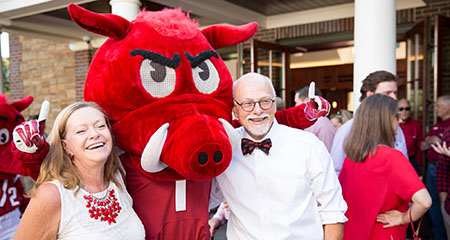 Perhaps what's most striking about Joe Steinmetz, the University of Arkansas' chancellor, is just how much he doesn't act the part.
You would expect someone with such an impressive title before his name to be stiff, formal, serious, and all business. But that's not Joe.
Get to know more about Joe
Guiding Priorities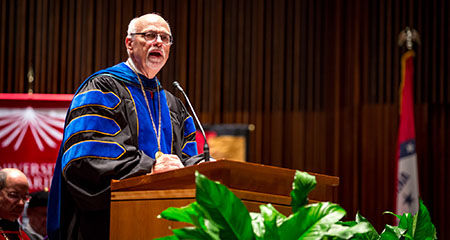 A comprehensive public land-grant institution with a mission of teaching and learning, research and discovery, and outreach and engagement including a focus also rooted in the strengths of the institution and attuned to areas for continued growth and improvement.
View the Guiding Priorities