I wouldn't be chancellor of a major university if I didn't believe in the power of education to solve problems, increase empathy, improve lives and bring people together in shared purpose and humanity.
Share Your Idea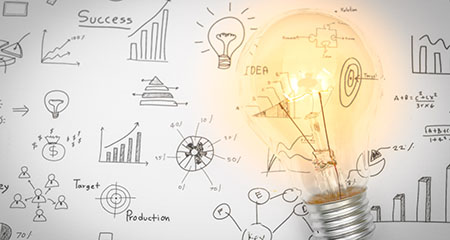 Do you have an idea about how to make an existing process more efficient? Or have a suggestion on how we might improve a university policy or procedure? If so, please take a moment to share.
Share your idea with us!
Guiding Priorities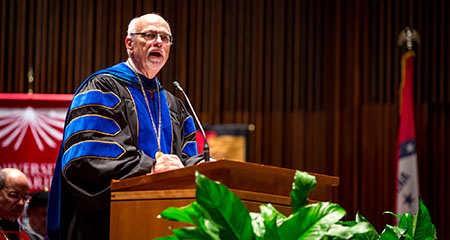 A comprehensive public land-grant institution with a mission of teaching and learning, research and discovery, and outreach and engagement including a focus also rooted in the strengths of the institution and attuned to areas for continued growth and improvement.
View the Guiding Priorities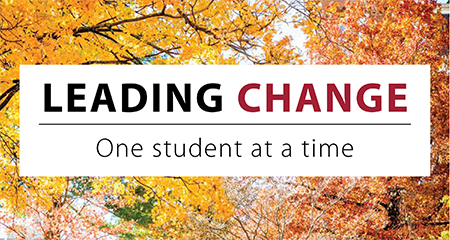 The university recently released Leading Change - a publication highlighting campus priorities and good news from across campus.
View from the Flagship
Joe Recognizes Two Outstanding Graduates
Chancellor Steinmetz Announces New Scholarship Program for Transfer Students
All University of Arkansas students should read this. Thanks to South Carolina's President @HarrisPastides: #WhatsMyName.
What I'm Reading
Machines like Me by Ian McEwan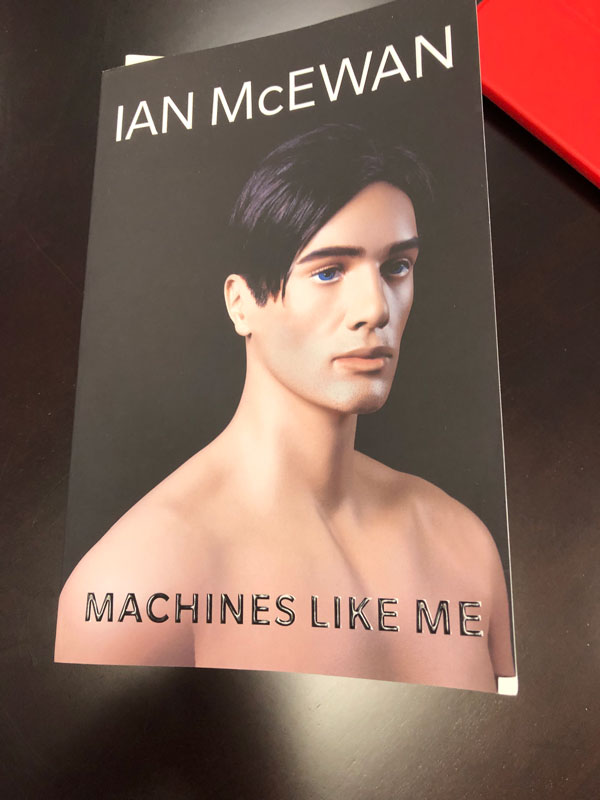 This was a gift from a benefactor, for which I am grateful. Set in London in the 1980's, though in an alternative reality where Alan Turing lived to old age, it focuses on a character's attempts to program a personality into a synthetic human. In so doing, he unwittingly creates his own romantic rival. So far, it's a timely examination of what makes us human, and how the emergence of AI might challenge those ideas.