G. David Gearhart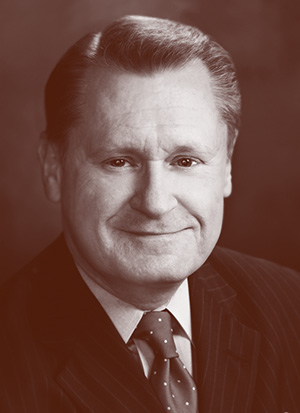 G. David Gearhart: 2008 - 2015
Prior to being appointed chancellor, Gearhart served as vice chancellor for University Advancement for 10 years. During that time, he oversaw the Campaign for the Twenty-First Century, the most successful capital campaign in Arkansas history, which raised more than $1 billion for academic programs. That campaign included a $300 million gift to found an Honors College and endow the Graduate School.
In total, nearly $2 billion were raised during Gearhart's tenure on campus.
While Gearhart helped the university advance across a range of fronts, his time is perhaps best characterized by his commitment to growing the university, putting students first, and being a good steward of state resources.
Between 2008 and 2015, the university grew by more than 7,000 students, an enrollment increase of 37 percent. At the same time, Gearhart oversaw the expansion, renovation, or addition of more than 1.5 million square feet of campus space — an investment of approximately half a billion dollars. Gearhart also established a Commission on Affordability and Cost Containment that ultimately recorded $62 million in cost saving, and he increased university reserves from approximately $2 million to $50 million seven years later through diligent fiscal management.
As chancellor, Gearhart instituted the first tuition freeze in 24 years and undertook a renewed emphasis on the arts on campus, including the establishment of the "All Steinway Campus" and the Jim and Joyce Faulkner Performing Arts Center. He was also heavily involved on both the national and state levels in the promotion and advocacy of the DREAM Act, which would provide a legal path for the children of undocumented immigrants to pursue U.S. citizenship.
On Nov. 20, 2015, Ozark Hall was renamed G. David Gearhart Hall in his honor.
Gearhart earned his Bachelor of Arts degree from Westminster College. Both his law degree and his Doctor of Education degree are from the University of Arkansas.
Personal
Gearhart was born in Fayetteville, Arkansas, on June 9, 1952. He and his wife, Jane Brockmann Gearhart, have two children.
Quote from G. David Gearhart regarding the DREAM Act: "The more I learn about undocumented students and immigration policy as it relates to my university and state, the more it becomes apparent to me that the current system is not working. I have spoken out strongly and frequently about the need for change."