Willard Gatewood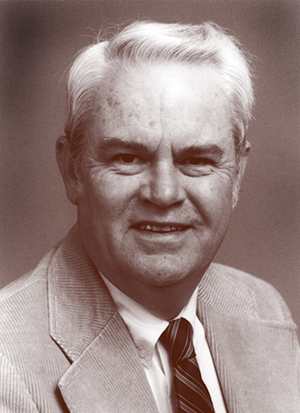 Willard Badgett Gatewood Jr: 1984-1985
Willard Gatewood's full academic career spanned more than 40 years, most of them on the University of Arkansas campus. A recipient of the university's Distinguished Research Award and Teacher of the Year Award, he taught history of the United States and the South with an emphasis on African American history.
As chancellor, Gatewood initiated two of the university's key accomplishments in the 1980s: the restoration of Old Main and the establishment of the Sturgis Fellowships, among the university's most prestigious undergraduate scholarships. He and professor Miller Williams are also credited with founding the widely respected University of Arkansas Press.
Gatewood received his bachelor's, master's and doctoral degrees from Duke University. Before coming to Arkansas, he taught at East Tennessee State University, East Carolina University, North Carolina Wesleyan College and the University of Georgia. He has received numerous awards, including Humanist of the Year from the Arkansas Endowment for the Humanities. In 1994, he was awarded the inaugural Chancellor's Medal from then-Chancellor Dan Ferritor in recognition of "his achieved excellence in teaching, scholarship and service to the university."
He resigned in 1985 to return to teaching history.
Personal: Gatewood was born to Willard B. and Bessie Gatewood at Pelham, N.C., on Feb. 23, 1931. He married Lu Brown, and they have two children.
Quote by Dan Ferritor about Gatewood: "He has nourished many with his humanity and warmth of spirit. … As chancellor, he embodied the highest of academic standards; he has been someone we could all look to with pride. He is what an outstanding university deserves."