Noah P. Gates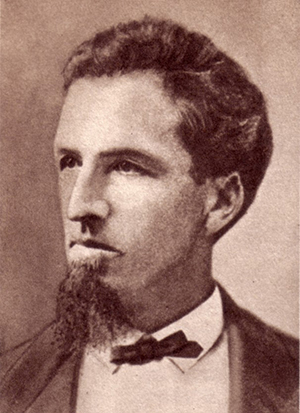 Noah Putnam Gates: 1871-1873; 1875-1877
Noah P. Gates was the first president of Arkansas Industrial University, later renamed the University of Arkansas. He was hired as acting president but organization of the university, handling of the business affairs and hiring of the university's first teachers devolved to him when early efforts to hire a permanent president were unsuccessful. Gates also taught a full share of the coursework. Although Gates had attended both the Illinois Normal University and the University of Michigan, he earned no degrees, but served as an educator and superintendent of public schools in Mattoon, Ill., and Little Rock, before becoming president of the university.
He agreed to serve temporarily as president until a permanent president could be found. Gates stepped down when Albert Bishop was hired and became principal of the university's normal department. Two years later, he was again appointed president and served until 1877, before returning to be principal of the normal department once Daniel Hill was hired. The university awarded Gates an honorary Master of Arts degree in 1880. He left the university in 1884 to become superintendent of the Fort Smith school district and returned to Fayetteville in 1889 as superintendent of its public school district.
Personal: Gates was born to Nathan and Carolina Davidson Gates near Princeton, Ky., on Nov. 18, 1832. He married Lucy Cash on July 4, 1860, and they had nine children. He died April 18, 1909, at Little Rock and was given a funeral in the university chapel at Fayetteville.
Quote from W.J. Waggener about Gates: "His was the heavy burden which the pioneer must always bear; and he bore it well and bravely. His history is that of arduous duties nobly done — of heavy and largely thankless tasks faithfully and unselfishly performed."