John Hugh Reynolds, acting
John Hugh Reynolds, acting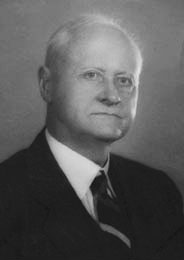 John Hugh Reynolds: 1912-1913, Acting President
A graduate of Hendrix College and the University of Chicago, John Hugh Reynolds served as chair of history and political science at Hendrix and as vice president during part of that time. He was hired as chair of history and political science at the University of Arkansas in 1902 and wrote the first history of the university along with professor David Yancey Thomas. After John Tillman resigned in 1912, the Board of Trustees had hoped to hire J.H. Kirkland away from Vanderbilt University, but Kirkland refused the presidency after examining the state's financial support for the university, saying he would reconsider if the deficiencies were remedied.
Reynolds was hired as acting president. During his year as acting president, Reynolds reorganized the teaching departments into three formal colleges — Agriculture, Arts and Sciences, and Engineering. He also created a publicity committee that was the forerunner to the office of university relations.
Despite support from the campus and community, Reynolds was overlooked a second time by the university's Board of Trustees, which made a second appeal a year later to Kirkland. Kirkland found the conditions unchanged and refused again. Reynolds promptly resigned and became president of Hendrix College, where he served until his retirement in the 1940s.
Personal: Reynolds was born to Jesse M. and Eliza Grimes Reynolds on Jan. 3, 1869, at Enola, Faulkner County, Arkansas. He died at Conway on June 26, 1954, and is buried in Conway Oak Grove Cemetery.
Quote from the University Weekly supporting Reynolds' election as university president: "Reynolds is THE man for THE place."